Mailroom Assistant mSorter series offers highly efficient solutions for manual handling of rest mail and flats. The high usability user interface, ergonomic design, and intuitive sort-to-light bring the manual sorting process to a new level. Memory-based operations are removed and the utilization and optimization of sort plans become possible.
Registered mail
mSorters collect the full trace and enable efficient tracking of mail pieces. The recipient and the delivery address are captured automatically by the state of the art OCR and the shipment data is stored automatically.
Most of the integrations can be done using the standard API's of the Mailroom Manager server environment, but the architecture also enables quick and cost-effective custom integration to any back end system.
Rest mail & flats
mSorters were originally designed for manual handling of rest mail and flats. The computer-assisted manual sorting is an efficient way to handle the non-machinable flow in a mail center. The scalability and configurability enable the easy adaptation to the existing processes and bring significant savings quickly.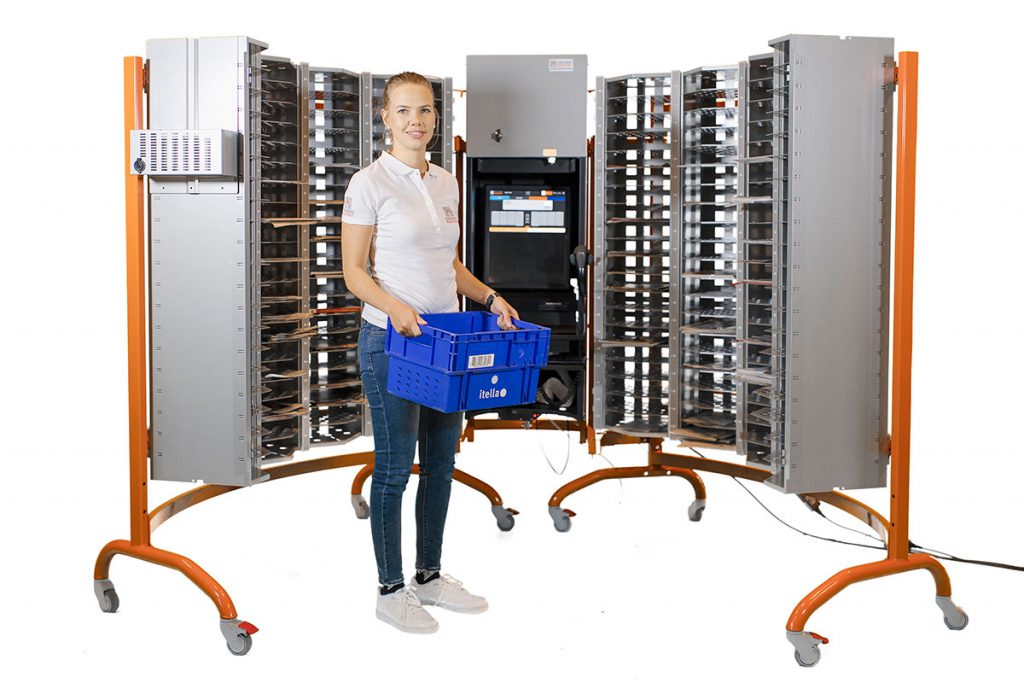 Cases
Rest mail sorting at a sorting center
In 2016 a European postal operator decided to start processing rest mail using mSorters. The sort plans used in manual sorting process are the same as the automatic sorting machine used. All mail is sorted to sequence.
As a result, all the mail is ready for the mailman to deliver. No further processing is needed.
In-house mail registration
A Nordic bank started to utilize Mailroom Solutions in their incoming mail and parcel process in 2015. At the new campus of the bank, are more than 4000 work daily.
Since the office premises are flexible and not all employees have their own dedicated desk, they wanted the mail and parcel process to be flexible and dynamic.
They are using two mSorter SU devices to register the incoming mail. mSorters register the letters automatically and they are also labeled during the process.
After registration, the mail is taken to a pickup room and sorted by a daily sequence number printed on the label. The recipient receives an email notification which tells the sequence number. This way it is easy for the recipient to collect their mail from the numbered slot in the pickup room. Also, there is no need for person-specific mailboxes. This saves the space significantly since on average only 10% of the people receive mail daily.
Parcels are registered using Registrar Code and taken to the reception in the building lobby. The lobby personnel use eDelivery to sent the parcels ready for pickup. This triggers the automatic email notification for recipients. When people arrive to pick up their parcels, they sign the delivery in the eDelivery app on the lobby smartphone.
Products