As an European operator with long traditions, Magyar Posta offers its customers a broad variety of mail delivery, logistics, banking and marketing related services. The origin of Magyar Posta dates back to 1867 and it was one of the first operators in the World to motorize its postal transportation in 1897. Today, this modern national postal service delivers mail to approx. four million addresses in Hungary every day.
We're delighted to announce that Magyar Posta has chosen Mailroom Solutions as its supplier in a public tender – according to the representatives, the offered solution was the best in terms of price-quality ratio to meet the customer's extensive requirements.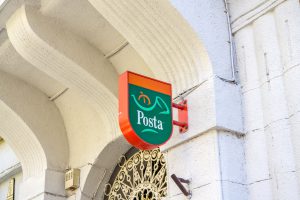 Magyar Posta's strategic goal is to centralize all mail sorting into one logistics center, by using computer-assisted solutions. As per the signed contract, the complete solution provided by Mailroom Solutions will increase the efficiency and improve the quality of sorting work.
The agreed delivery consists of 25 units of OCR stations and 60 units of CAMS stations, both including the related IT system – with 36 months of manufacturer support, commissioning and training.
Winning this tender strengthens Mailroom Solutions' position in the global postal industry as a reliable vendor of computer-assisted sorting systems.
The Mailroom Solutions Team wants to give thanks for the trust and is happy to start the cooperation with Magyar Posta 🇭🇺🇫🇮